Our Organization
Alkabir healthcare services is a platform in the area of medical tourism, with a vision to provide a hassle free central portal to the patients, hospitals, clinics, medical providers, and insurance companies where they all together can be benefited with the best medical facilities. Our organization encourage the interests of both the medical tourism facilitator and top healthcare providers and make them comfortable, independent by providing easily available healthcare services. Alkabir health care services acquires a common goal in promoting and ensuring the highest level of quality services to both healthcare facilities and patients. We ensure transparency in our services like level of quality, pricing, communication and education. We also make sure that the details of the patient remains confidential and handled by independent resource for patients and industry providers.
Alkabir Health care services is a non-profit organisation which promotes medical tourism and global healthcare industry which constitutes of top healthcare providers, international hospitals, insurance companies, medical travel facilitators, and other affiliated companies and members.
What we do?
We not only take care of people's health, quality of health services provided to them but also ensure effective pricing, and transparency. Transparency in pricing can help patients traveling overseas to be carefree to get quality care and can be sure of what they are encountering without hidden costs or unforeseen expenses. The staff members of the Alkabir Health care services works continuously by putting all the work and efforts together in order to communicate properly to ensure patients positive outcomes. We understand that proper communication is the key factor for success. We work 24/7 to support our customers by clarifying their doubts and seek them to great services.
What is the need of Health and Medical tourism?
Patients residing in their own country face various problems which involves lack of access of healthcare facility due to high cost and wait times, while some patients who are economically strong would like to travel outside of their country to enjoy their treatment with world class facility and quality of care with holiday and tourism. Alkabir health services acts as a service provider and help patients educate and provide essential information to make them understand what they should look for and consider while opting for a healthcare provider overseas. We take care of the health and safety of the patients seriously.
Alkabir health care services provides medical and health care tourism which is characterized by various aspects that include high rate of expenditure involved while travelling during the tourist trip, duration and length of the trip, staying period of the trip and also the other visitors accompanying the patient and ensure their well-being as well .
Our vision and Mission
Our mission is to provide correct and unbiased information to the patients, employers, medical providers, insurance companies about the top hospitals, and their quality of care and outcomes.
Also we make a central forum to increase the connectivity between the patients, medical health providers, and insurance companies.
Our motto is also to educate the people all around the world about the growth of medical tourism and the globalization of healthcare which include a variety of population like patients, insurance companies, agents, brokers, consultants and physicians from around the world in both the public and private sector.
Alkabir health care services understands that the privacy of all information you provide is of a primary importance. The website also maintains the secrecy as well as discretion in handling with client's prescription as well as medical care requirements.
Alkabir healthcare service provides quality of care on a global trend by connecting various big hospitals present in the region of Delhi, Gurgaon, and Noida which are affiliated to various accreditation systems making the highest level of technology and healthcare information available to the patients. Thus creating positive effects not only in private sector but also in public sector.
Alkabir Healthcare Services Pvt Ltd.
is a Health Consulting and Medical Service providing Company. It is managed by highly qualified Professionals, Medical Consultants with several years of training and experience through a unique combination of skills, competencies, knowledge and favorable experience. (Including a Team of Specialized Doctors).We are very actively engaged in providing Healthcare Services to people from all over the world that choose to come to India for their Health Care Requirement.
Alkabir Healthcare Services provide complete Medical Services include Transportation and Hospitality Services in Top most Indian specialized Hospitals and Clinics in Delhi NCR, Bangalore, Mumbai, Chennai and Kolkata. Alkabir Healthcare Services committed to become one of the Most Favorable Organization known for assisting in Medical Tourism among the People of Middle East¸ North Africa and Middle Asia.
"Everyone should have health insurance? I say everyone should have health care. I'm not selling insurance."
― Dennis Kucinich
About us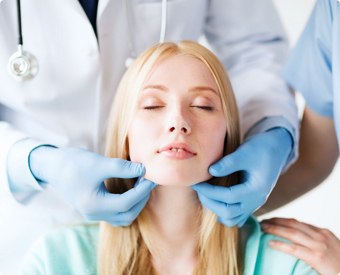 When you decide to be in an unknown country and amongst the unknown people for the most important thing in your life, we will be your trusted companion and will be handy in providing all the information required by you.
Free opinion and Quotes from Hospitals.
Free Consultation before Arriving.
Providing Intimation Letter for Medical Visa.
Arranging Pickup and Drop at Airport.
Selection of best Doctor to Treat specific Disease.
Accompanying during treatment and after treatment if needed.
Logistical support such as transport and accommodation.
Visa Assistance.
Language Interpreter.
Arranging for Add-on services like Holidays and Shopping.
Forex and other concierge services.
Meet Our Doctors
Cardiology

Dr. Ashok Seth



    30 years experience

Dr. Ashok Seth has performed one of the highest number of angiographies and angioplasties which has been mentioned in the 'LIMCA Book of Records'.

Cardio Thoracic and Vascular Surgery

Dr. K R Balakrishnan, M.Ch



    30+ years experience

Dr. K R Balakrishnan is an acknowledged expert in the management of end-stage heart failure and credited with India's First LVAD and HVAD pump implant as destination therapy.

Neurology

Dr.

 Sumit Singh



    27 years experience

Dr. Sumit Singh is a known expert in headache disorders and has been instrumental in co authoring the headache management guidelines for the Indian subcontinent.
View All →